Best Watches Under $1000 | When Quality, History and Value Meet
When I first started collecting watches I placed a lot of emphasis on that $1000 mark. Going over that price point was at the time a huge milestone for me – and ultimately I saw it as a rite of pass that every watch collector has to go through in order to be considered a "proper" collector. Only now I realize how absolutely misguided I was back then.
With how far the watch world has come as an industry, consumers have more power now than before with the advent of mass production, more accurate watchmaking tools, online ecommerce shopping, and how fast word of mouth can spread among the online watch community. As such, we're in a position of being able to spend less and get so much more when we're looking for the best watches under $1000. Are all brands offering the same quality and unique offerings on a level playing field? No – there are absolutely specific wristwatch brands who offer better value than those around them – and it's those brands that I want to highlight and discuss below. Please note that the best watches under $1000 are categorized below by category.
Dive Watches
Without a doubt, the most popular category of watch in the collecting community, dive watches present a very attracting interplay between durability, visual aesthetics, and functionality. While they aren't always for everyone, more often than not most watch collectors will have at least one diver in their collection. As such, please explore the divers that we've collated below as top contenders for the best watches under $1000.
Seiko Turtle
| | |
| --- | --- |
| Case Size: | 44.3mm x 48mm x 14mm |
| Movement: | Seiko 4R36 (Mechanical) |
| Power Reserve: | 40 hours |
| Accuracy: | +45 / -35 seconds / day |
| Hand Winding | Yes |
| Hacking | Yes |
| Price Range: | $380 – $600 |
In 2016 Seiko re-released what the Seiko diver community affectionately referred to as the Seiko Turtle. An iconic case shape and diver design, the original was released initially in 1976 and this modern reissue pays appropriate homage to its predecessor by being one of the greatest and most influential vintage re-issue dive watches on the market.
An asymmetrical, cushion-style case houses bold and legible hour indices arranged with clean symmetry that draw your eye towards the interior. The no-frills, but impactful design language of the Seiko Turtle contribute greatly to its lasting endurance. But more than that, it's also an appropriately reliable and rugged tool when you need it. The crown and caseback screw down, which support the 200m of water resistance. Oh, and you can't go wrong with Seiko lume.
Spanning prices ranges from under $400 to $700, there are many variations of the Seiko Turtle, encompassing a variety of case finishes, dial colors, and dial textures.
Want a more detailed look? Check out our full hands on review!
Mido Ocean Star Titanium
| | |
| --- | --- |
| Case Size: | 42.5mm x 49mm x 11.75mm |
| Movement: | Mido Caliber 80 (Mechanical) |
| Power Reserve: | 80 hours |
| Accuracy: | -2 / +8 seconds per day |
| Manual Winding | Yes |
| Hacking | Yes |
| Price Range: | $600 – $950 |
While there are a variety of Mido Ocean Star models available, in particular I'm focusing on the titanium version for our discussion. Hands-down, this is one of the best titanium automatic dive watches available for the price today.
The lightness of the titanium, combined with the thinness of the case as well as the 80 hour power reserve create a wrist presence and wearing experience that tend to stay with you. Also, Mido is part of the Swatch Group and generally most watches in this price range from the Swatch Group have very nice fit and finish and QC.
Pictured above is the earlier generation version of the watch which only had a single model available in orange with muted grey. In 2022 however Mido released 3 more titanium models with additional colors. These newer models are a slight departure from the earlier generation, featuring more polished surfaces and a wave-like dial texture. Plus the price can push a bit outside the budget for our discussion. There are also Ocean Star GMT models available, but again the price point on these can keep up pretty high.
If you're able to, I encourage you to go for the earlier generation – that is, as long as you don't hate orange.
Doxa Sub-200
| | |
| --- | --- |
| Case Size: | 42mm x 46mm x 13.8mm |
| Movement: | ETA 2824-2 (Mechanical) |
| Power Reserve: | 38 Hours |
| Accuracy: | +/- 12 seconds to +/- 30 seconds per day |
| Manual Winding | Yes |
| Hacking | Yes |
| Price Range: | $950 – $990 |
Few legacy dive watch brands have embodied their ethos as a vintage reissue brand like Doxa. Truth be told, with a history like theirs, it's pretty easy to lean into it. From their partnership with Jacques Cousteau to being one of the first watch brands to offer an affordable, purposeful dive watch, the modern Doxa Sub 200 presents itself as one of the best watches for anyone interested in owning an iconic vintage reissue.
Drawing inspiration from the original ref. 11804-4 released in 1963, the modern Doxa Sub 200 is available in 7 different color varieties. A 42mm stainless steel case also creates solid wrist presence without necessarily being too large thanks to the vintage-inspired angle of the lugs as they taper inwards towards the steel bracelet. This piece also features a scratch-resistant sapphire crystal.
If you're looking for a modern diver with contemporary sizing combined with vintage dive watch DNA, the Doxa Sub 200 is worth your attention.
Baltic Aquascaphe
| | |
| --- | --- |
| Case Size: | 39mm x 47mm x 12mm |
| Movement: | Miyota 9039 (Mechanical) |
| Power Reserve: | 42 Hours |
| Accuracy: | -10 / +30 seconds per day |
| Manual Winding | Yes |
| Hacking | Yes |
| Price Range: | $500 – $600 |
Looking for a modern crafted, vintage style diver that's under 40mm? The Baltic Aquascaphe is one of the best executed vintage-styled microbrand dive watches we've ever seen. Based in France, Baltic watches emerged in the watch world in 2017 and very quickly defined an aesthetic ethos all their own. Subtle but impactful, minimal but bold with a strong dash of vintage nuances, every Baltic watch is meticulously designed to fit the brand's vision.
The Aquascaphe in particular is very noteworthy as being an incredibly unique but still familiar entry into the otherwise oversaturated as hell vintage style dive watch market. At 39mm in diameter and 47mm lug to lug, the stainless steel case sits beautifully on the wrist and the impact is only further intensified by the fantastic execution of the beads of rice bracelet.
The Miyoa 9039 movement offers classic Miyota reliability without incurring unnecessary and bloated extra cost on the user. The overall package on the Baltic Aquascaphe is near perfect and in our opinion this should be on your radar if you're looking at a vintage styled dive watch that's under 40mm in diameter.
Check out the full hands on review for all the details and more unique photos!
Citizen Promaster Mechanical Diver in Titanium
| | |
| --- | --- |
| Case Size: | 41mm x 48.5 x 12.3mm |
| Movement: | Citizen (Miyota) 9051 |
| Power Reserve: | 42 Hours |
| Accuracy: | -10 / +20 |
| Manual Winding | Yes |
| Hacking | Yes |
| Price Range: | $795 – $995 |
Citizen doesn't often stray too far into the tumultuous waters of dive watches, but recently that's been changing. They've been expanding their Promaster line with a combination of Eco-Drive and mechanical powered divers. One of the more noteworthy and interesting releases in 2022 was the Promaster Mechanical Diver in Titanium.
The Citizen Challenge Diver was originally released in the 1970s and that watch serves as the inspiration for this latest Promaster Mechanical Diver. As opposed to some of the other watches included on this list, the Promaster Mechanical offers a clean, legible and not overly designed aesthetic. It's designed to function and be a tool first and a fashion or lifestyle statement second – just like the original Challenge Diver.
The use of titanium (a classic Citizen trademark) coupled with the 41mm diameter creates a solidly legible diver without an overly heavy wearing experience. The black dial version includes a rubber strap while the blue dial comes with a bracelet. This would be the perfect dive watch for someone who was interested in a timeless, no-fuss designed diver.
Dress Watches
Dress watches are iconic and easily recognizable, but not always the most popular in the more entrenched parts of the enthusiasts watch community. That's generally because in any discussion about the best watches for under $1000, it can be difficult to find dress watches that fit the criteria. They're often much more expensive or of less than standard quality and are as such disregarded. But I've always been a fan of dress watches and if you know where to look, you can find some incredible dress watches for under $1000. Check out the list below and let me know your thoughts on these selections.
Orient Star Contemporary Standard
| | |
| --- | --- |
| Case Size: | 39.3mm x 46.2mm x 12.2mm |
| Movement: | Orient F6N43 (Mechanical) |
| Power Reserve: | 50 Hours |
| Accuracy: | -15 / +25 seconds per day |
| Manual Winding | Yes |
| Hacking | Yes |
| Price Range: | $500 – $600 |
Orient Star often gets overlooked outside of Japan – Orient Stars are technically in a higher tier class of watches compared to those you'd find in the standard Orient line (like the Mako, Ray, and Bambino). Generally what differentiates an Orient model from an Orient Star model are the types of materials used in crafting the timepiece as well as the high level of craftsmanship and attention to detail. A fantastic entry point into the world of Orient Star is the Orient Star Contemporary Standard, a class 3 hand dress watch that features beautifully finished dauphine hands, baton indices (with an inward beveled edge), and an overall fit and finish that would give most other watches in this price range a run for their money.
What tends to separate the Orient Star Contemporary Standard from other dress watches in this category is the user of mixed marker types as well as the iconic power reserve display. For Orient Star, the power reserve display (usually at 12 o'clock, but frequently can be seen elsewhere on the dial), has become a well-known design feature of the brand. It's somewhat easy for them to include this feature since many of their in-house calibers have the power reserve designed into their base movement. The Roman Numeral "XII" is also another iconic inclusion specific to this Orient Star Contemporary series.
What I'll also note is that the Orient Star models in the past that I've owned have had excellent steel bracelets, whereas sometimes it's easy in this price range for the bracelet to feel like an after thought. Ultimately, with a stainless steel case diameter of 39.3mm and a lug to lug of 46.2mm, anyone who is looking for a very tasteful, but subtle dress watch that's right in that sweet spot of being appropriate sized and not tiny, would be smart to check out these Orient Star models. You can find models ranging between many neutral color options like white dials and black dial, but there are also some varied color options (like blue dials) that you can discover as you explore the brand.
Tissot Visodate Powermatic 80
| | |
| --- | --- |
| Case Size: | 42mm x 47mm x 12.1mm |
| Movement: | Powermatic 80 |
| Power Reserve: | 80 Hours |
| Accuracy: | -2 / +8 seconds per day |
| Manual Winding | Yes |
| Hacking | Yes |
| Price Range: | $675 – $695 |
Hands-down, when someone asks us for a recommendation for a simple "nice" white dial dress watch that can be dressed up or down and also has an automatic movement, we always recommend the Tissot Visodate Powermatic 80. The Tissot Visodate was first released in 1953 and the watch's overall design aesthetic has retained much of its 1950s DNA. Not overly designed with just enough restraint to not be gaudy but also designed just well enough to let you know it's something special, the modern Visodate features a design that deftly strikes a chord that's typically difficult to hit.
At 42mm the watch would technically be on the larger side for a traditional dress watch, however the restrained dial with its somewhat short baton indices and thin dauphine hands also presents a design that's not overly busy. Instead, by having this much negative space on dial the Visodate captures a sense of vintage simplicity that's really easy to fall in love with.
So if you're someone looking for a modern crafted larger diameter dress watch with some authentic vintage watch design DNA, you'd have a hard time finding a better timepiece than the Tissot Visodate. Plus, the added benefit of 80 hours of power reserve from the Powermatic 80 movement is hard to top.
Junghans Max Bill Handaufzug (Manual Wind) ref. 027/3700.00
| | |
| --- | --- |
| Case Size: | 34mm x 37.4mm x 9mm |
| Movement: | Junghans J805.1 (Mechanical) |
| Power Reserve: | 42 Hours |
| Accuracy: | -12 / +12 seconds per day |
| Manual Winding | Yes |
| Hacking | Yes |
| Price Range: | $950 |
Minimalist aesthetics with a bold but logical design ethos that also has a sense of playfulness – the Junghans Max Bill series has been a Bauhaus icon in the world of watch collecting for a long time. In 1956 the legacy German watch brand collaborated with Max Bill (a well-known artist and designer) to create a timepiece that embodied the spirit of Bauhaus design.
Bauhaus as a design approach is characterized as the methodical practice of creating balance between one's artistic perspective and the growing popularity of mass produced items. Also fundamental to Bauhaus is the need to emphasize the functional of an item or space. That's why you tend to get Bauhaus designed pieces featuring minimal and spartan usage of space and angles on the design plane.
In the case of the Junghans Max Bill, the resulting creation was something iconic and while there are many iterations within the MB product line, the model I'm highlighting in particular is the Max Bill Handaufzug. A minimalist manual wind timepiece with a case diameter of 34mm, the Handaufzug would be an ideal choice for someone who wanted something understated, design-forward, somewhat playful, and with a slight nostalgic lean towards vintage tastes.
Tissot Gentleman Powermatic 80
| | |
| --- | --- |
| Case Size: | 40mm x 48mm x 11.5mm |
| Movement: | Powermatic 80 |
| Power Reserve: | 80 Hours |
| Accuracy: | -2 / +8 seconds per day |
| Manual Winding | Yes |
| Hacking | Yes |
| Price Range: | $795 – $900 |
Maybe you're someone whose looking for a dress watch that's timeless but with a bit less of a lean towards a vintage aesthetic with a clean, modern, ever-wearable 40mm case diameter? You're looking for a Tissot Gentlemen Powermatic 80. Originally introduced in 2019, the Tissot Gentlemen was Tissot's answer to the need for a widely marketable, but also reliable and visually appealing versatile dress watch.
Featuring styled baton hands, ever-so subtly wedged markers, and a variety of dial options, the Tissot Gentlemen has enough dial options and iterations to make anyone happy if they were interested in this automatic watch. The interplay between polished and brushed surfaces reinforces the timepiece's ability to exist seamlessly in the space between what I'd call "formal" dress watch and "casual" dress watch.
The Powermatic 80 movement featured here is also loaded with a silicum hairspring, meaning that it's less susceptible to the negative influences of magnetism. Traditional metal hairsprings can often become magnetized, which impacts their overall accuracy. Silicum is based on silicon, meaning it isn't magnetic – a nice added bonus that elevates the Tissot Gentlemen Powermatic 80 as a very user-friendly and versatile dress watch.
Seiko Presage Sharp Edged "Date Display" Series
| | |
| --- | --- |
| Case Size: | 39.3mm x 47.2mm x 11.1mm |
| Movement: | Seiko 6R35 (Mechanical) |
| Power Reserve: | 70 Hours |
| Accuracy: | -15 / +25 seconds per day |
| Manual Winding | Yes |
| Hacking | Yes |
| Price Range: | $900 |
The designers and marketers at Seiko are basically masters at this point in finding the most creative and artistic ways of justifying and describing watch designs that you or I would just say are "cool" looking. But I'd be lying if I didn't say that the marketing didn't still work on me. Case in point, the Seiko Presage Sharp Edged series. Featured across different model iterations, the Sharp Edged series are characterized most noticeably by their unique dial textures, which are modeled off of the Japanese hemp leaf pattern (Asanoha). The crux of the design motif is that this product series utilized flat and angled textures to create visual gradients on both the dial and the case. This is meant to evoke a sense of freshness and intrigue as the light interplays along these textures.
Within the Sharp Edged series I'm highlighting the "Date Display" models in particular. At 39mm in diameter and a very comfortable 11mm thick, this Seiko features very classic and elegant dimensions. But rather than being too under the radar or forgettable, these classic dimensions are elevated by the uniqueness of the dial. Plus the Seiko 6R35 movement also offers a fantastic 70 hours of power reserve. So if this ended up being your every other day watch, you wouldn't necessarily find yourself in a place of having to wind the movement up if you don't wear it for a couple days.
There are also a wide variety of dial colors and case finishes to suit most anyone's tastes. At it's core, the Seiko Presage Sharp Edged "Date Display" models would be perfect for someone who wanted a dress watch that was classic and timeless in its core but with a modern, fun x-factor design trope, which you'd get from the dial texture.
Everyday Watches
Sometimes you just want a watch that's not too sporty or too dressy – something casual but fashionable enough to feel like part of your daily routine. The rise in popularity of the everyday watch category has become a very interesting driving force in growing trends among watch brands. An everyday watch is characterized by it's sense of scale where it's enough to be legible but not large enough to be distracting. Also, more often than not an everyday watch is not blingy or overly-shiny. They're casual enough to be worn throughout most of the day but also of high enough quality to last through the years. While certain everyday watches could be categorized as sports watches, that's not always the case as we'll see below in our selection of everyday watches under $1000.
Hamilton Khaki Field Mechanical
| | |
| --- | --- |
| Case Size: | 38mm x 47mm x 9.5 |
| Movement: | Hamilton Caliber H-50 |
| Power Reserve: | 80 Hours |
| Accuracy: | -12 / +12 seconds per day |
| Manual Winding | Yes |
| Hacking | Yes |
| Price Range: | $595 |
The Hamilton Khaki product line is probably the perfect embodiment of affordable, readily available, and authentically designed field watches on the market today. As such, any discussion about field watches or everyday wearers will inevitably include a timepiece from this series – obviously we're not exception here. The Hamilton Khaki Field Mechanical is one of the best and most respected models in the Khaki product line and it represents one of the best everyday watches you could consider.
What makes the Field Mechanical special among the entire Khaki product line is the fact that it's a hand wound movement, meaning there is no automatic rotor. So when it's time to charge the movement, you're turning the crown to wind the mainspring (instead of relying on your movement to spin the rotor with centrifugal force tied into the mainspring). This hand would movement also allows the watch to be incredibly thin at 9.5mm and at 38mm in diameter and 47mm lug to lug, it's just wears incredibly well compared to other models in the Khaki series (which can range from 42mm to 45mm).
As an everyday watch, the Khaki Field Mechanical would be ideal for someone who was looking for something that wore on the smaller side and featured a vintage military aesthetic (especially when kept on the provided NATO strap). This would also be a great watch to feature on many different straps from leather straps to rubber straps and everything in-between. So if you're looking for one everyday watch to carry a variety of different styles, the Field Mechanical with a handful of different strap options would take you a long way.
Want more info? Check out the full hands on review!
Tissot PRX Powermatic 80
| | |
| --- | --- |
| Case Size: | 40mm x 39.5mm x 10.9mm |
| Movement: | Powermatic 80 |
| Power Reserve: | 80 Hours |
| Accuracy: | -2 / +8 seconds per day |
| Manual Winding | Yes |
| Hacking | Yes |
| Price Range: | $675 – $695 |
Perfect for anyone that loves retro vibes, the modern PRX is a modern reimagining of the original this original Tissot model that was released in the 1970s. By staying faithful to the design features of the original release, this automatic watch offers sporty 1970s design aesthetics with the added benefit of being a modern crafted watch.
The main thrust of the aesthetic ethos here is carried by the characteristic case design. The case features a prominent flat surface on top that's accentuated by the rounded bezel and the slightly angled but still flat-featured lugs. The lugs themselves are the start of the integrated bracelet system, meaning that the bracelet itself doesn't feature a wide end link that clicks into the case with the aid of a spring bar. Instead, the integrated bracelet features no large or visibly noticeable connection points to the case, which helps emphasize the clean flat surface of the case by not interrupting it with the lines created by bracelet end links. The integrated bracelet and the flat surfaces of the watch are incredibly indicative of the timepiece's 1970s origin.
Since its latest re-issue in 2021, the PRX line has been expanded to feature a variety of dial and case options. Of particular note is the PRX Powermatic 80, which gives you all these iconic 1970s design cues with the bonus of an automatic movement in a very thin and wearable watch (10.9mm). Ultimately, the Tissot PRX would be a great fit for someone that had a nostalgic heart for all things 1970s related, but on the flip side this would be a great "wildcard" watch for anyone's collection.
Yema Flygraf Pilot M2
| | |
| --- | --- |
| Case Size: | 39mm x 48mm x 13mm |
| Movement: | YEMA2000 |
| Power Reserve: | 42 Hours |
| Accuracy: | -10 / +10 seconds per day |
| Manual Winding | Yes |
| Hacking | Yes |
| Price Range: | $750 – $800 |
Yema isn't a household name amongst most collectors yet, but it should be. Based in France, the watch brand's history spans back to 1948 and very quick from that inception it was held in high regard as a provider of high quality, and affordable tool watches. Throughout it's history it's had a closely tied relation with French racing, aviation, and aerospace milestones and culture. Despite this success, the brand experienced hardship as a result of the quartz crisis and was subsequently acquired by Seiko in 1988.
However, in 2004 Seiko sold Yema and the brand returned back to being a French owned business. Since then, the Yema team has been working to revitalize the brand's image and unique product offerings – such is the case with the Yema Flygraf. Originally created in 1969 as a pilot chronograph, the product line has undergone some changes in it's current iteration. Yema collaborated with acrobatics pilot Sammy Mason to create a pilot's style watch that combined WW2 field watch and pilot watch aesthetics, which has brought us the modern Yema Flygraf Pilot M2.
Bringing an incredibly unique take on the pilot watch design, the Flygraf Pilot M2's 39mm case diameter offers a wearing experience that shouldn't overwhelm your wrist. But this is juxtaposed by the fact that the smooth fixed bezel is quite wide, meaning there is less dial visible which can make the watch feel slightly smaller than the specs indicate. However this is further complicated by the fact that the watch is 13mm thick, which will wear slightly bulky on smaller wrist sizes. It's also worth noting that the lug width on the Yema Flygraf PIlot M2 is 19mm, which is a nonstandard size.
However despite these interesting sizing nuances, the Flygraf's unique design and niche nature as a legacy French brand make it a fantastic contender for someone in the market for an everyday watch that's tough, unique designed, and features a bit of aviation history sprinkled into the mix. There is a black dial as well as a dark grey dial version available.
Certina DS-2 Automatic
| | |
| --- | --- |
| Case Size: | 40mm x 38mm x 12.65mm |
| Movement: | Powermatic 80 |
| Power Reserve: | 80 Hours |
| Accuracy: | -2 / +8 seconds per day |
| Manual Winding | Yes |
| Hacking | Yes |
| Price Range: | $900 – $950 |
I've said it before and I'll say it again, Certina needs to be more popular as watch brand for watch collectors who are based in the US. As a Swatch Group owned brand, they have incredible access to other Swatch technologies and resources (like ETA movements) as well as Swatch Group distribution. However, Certina mainly seems to be distributed primarily in European countries, which contributes to the fact that they aren't a very well-known name in the US. But thankfully you can find most Certina models online, which is great because for those who are willing to do the work and research, you're getting access to a legacy Swiss watch brand that offers fantastic value, unique designs, and an horological history all their own.
In fact, the Certina DS-2 presents itself as an excellent entry point to the brand for those in the market of an casual everyday watch. Originally released in 1968 as a follow-up diver to the popular Certina DS, the watch has been reimagined today not necessarily as a diver, but as a well-designed everyday watch that embodies the vintage 1960s ethos in which it was originally conceived.
Available in a variety of dial colors, case finishes, and strap/bracelet combos, those whose are remotely interested in the Certina DS-2 won't have any issues finding a model they're attracted to. Plus, as we've seen a few times now in our discussion, since the DS-2 is part of the Swatch Group family line up, it features the Powermatic 80 movement (which is based on the ETA C07.111), which offers a generous 80 hours of power reserve as well as the high quality precision and craftsmanship for which ETA is known.
Seiko Presage Style60's
| | |
| --- | --- |
| Case Size: | 40.8mm x 47mm x 12mm (3-hander) | 40.8mm x 47mm x 12.8mm (open heart, 24 hour hand) |
| Movement: | Seiko 4R35 (3-hander) | Seiko 4R39 (open heart, 24 hour hand) |
| Power Reserve: | 41 Hours |
| Accuracy: | +45 / – 35 seconds per day |
| Manual Winding | Yes |
| Hacking | Yes |
| Price Range: | $525 – $575 |
Originally released in 2021, the Seiko Presage Style60's is a very unique release from the iconic Japanese brand. The Style60's series pays homage to Seiko's original "Crown Chronograph" released in 1964. This was Seiko's first ever mechanical chronograph release – it featured a single button chronograph pusher, stacked double batton marker dial layout, and a dark/light contrasting visual tone palette between the dial and the bezel.
While this modern iteration is not a chronograph, it takes the iconic design cues from the dial and presents them in a that pays tribute to Seiko's past while also offering refreshed and appropriate reinterpretations of the design. The two model iterations that we're highlighting here are the standard 3-hander and the open-heart, 24-hour hand versions. The standard 3-hander would be ideal for anyone who was maybe more inclined towards something on the classic side where the open-heart version would be suited for anyone that maybe wanted a bit more visual flair on the dial.
The wearing experience on both of these will be incredibly balanced at 40.8mm, however the open-heart may wear slightly larger since it's 12.8mm thick (0.8mm thicker than the standard 3-hander). But ultimately both automatic watches will be perfect for anyone who is looking for an everyday watch that leans towards the vintage aesthetic but also a sense of modern contrast between light and dark to create a family, worn-in sense of design.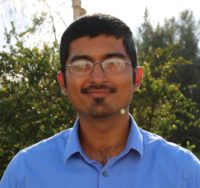 Kaz has been collecting watches since 2015, but he's been fascinated by product design, the Collector's psychology, and brand marketing his whole life. While sharing the same strong fondness for all things horologically-affordable as Mike (his TBWS partner in crime), Kaz's collection niche is also focused on vintage Soviet watches as well as watches that feature a unique, but well-designed quirk or visual hook.