Every Moment Counts: A Retrospective
The Hour Glass is proud to host a special event to celebrate URWERK's 25th Anniversary. Titled "Every Moment Counts", this travelling exhibition will be in Singapore from 7 to 16 October, with stops in Thailand and Malaysia to follow.
You and a friend in Singapore have the chance to meet Felix Baumgartner, co-founder of URWERK, at Malmaison by The Hour Glass on 6 October. Simply fill in this registration form for your chance to meet Felix and get a preview tour of the exhibition.
Celebrating 25 Years of URWERK
"Every Moment Counts" is a retrospective of URWERK's major milestones over the last quarter of a century. From the early days of the brand to the influences and sources of inspiration for Felix Baumgartner and Martin Frei, visitors will be able to follow the footsteps of how URWERK came to be the brand it is today.
United by their common passion for measuring and portraying time, Felix Baumgartner (co-founder and master watchmaker) and Martin Frei (co-founder and chief designer) founded URWERK in 1997 and presented their first timepiece with the AHCI at Baselworld the same year. Producing just 150 watches a year, URWERK sees itself as a craftsman's studio where traditional expertise co-exists with avant-garde styling.
Read more about Felix Baumgartner and Martin Frei on The Persistence of Memory

Reinventing the Way We Tell Time
URWERK takes inspiration from the past, as watchmakers often do, yet they nonetheless looked squarely to the future with an aim of developing something exceptionally novel. The result was the UR-101 and UR-102, both variations on a theme that indicated the time via a wandering hours. Made up of an hour numeral that traverses a minute scale, the display was invented in Germany in the 17th century, but URWERK installed it inside a sleek watch case both retro and futuristic, bringing to mind a 1950s vision of space travel.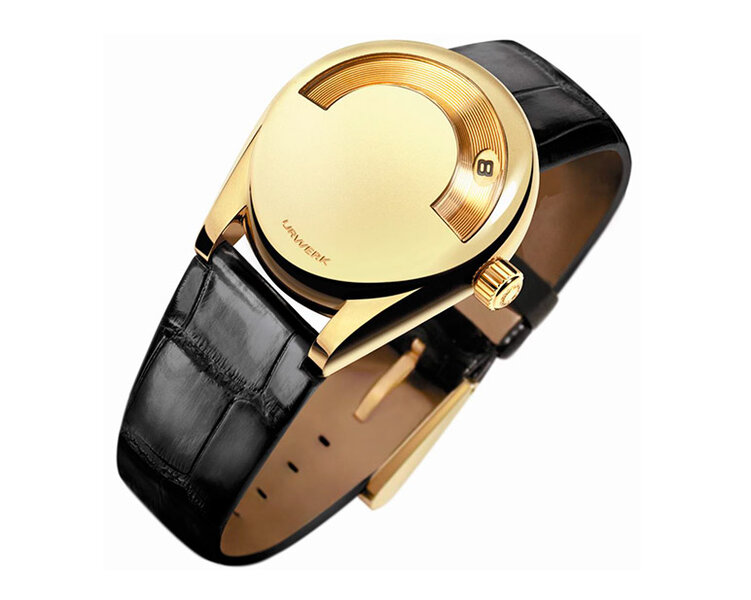 Discover The Creativity of URWERK's Artisanal Watchmaking Over the Last 25 Years
For the first time, you will see the whole line-up of URWERK creations along with historical pieces, as well as sketches, trophies, and other memorabilia that reflect this creative manufacture. Peek behind the scenes for insight into Felix and Martin's philosophy, URWERK's design choices, and the brand's many milestones. This is a rare opportunity for watch collectors and enthusiasts to glimpse into the world of URWERK, on an unprecedented scale in Asia-Pacific.
The Hour Glass is honoured to host this unique travelling exhibition in Singapore, Thailand and Malaysia. Immerse yourself in URWERK: Every Moment Counts from October to November at the following boutiques:
Singapore: 7-16 October at Malmaison by The Hour Glass
Thailand: 27 October to 6 November at PMT The Hour Glass Siam Paragon boutique
Malaysia: 17-27 November at The Hour Glass The Gardens Mall boutique
Enter here for your chance to meet Felix Baumgartner, co-founder of URWERK, and enjoy a preview tour of "Every Moment Counts", a retrospective of 25 years of URWERK, on 6 October at Malmaison by The Hour Glass in Singapore.